WELCOME TO THE OFFICIAL WEBSITE OF
JENNIFER C.W. GILLYARD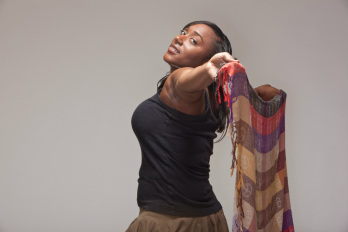 Jennifer Gillyard was born and raised in Philadelphia, Pennsylvania. She is a graduate of the University of Virginia and received a Masters of Science in Social Work from Columbia University. At the age of 30 she received a Masters of Divinity from Wesley Theological Seminary and became an ordained elder in the African Methodist Episcopal Church. Jennifer is a poet, humanitarian, theologian and political enthusiast. Through the blog pages of this website, Jennifer poises insights and challenges to the way we demonstrate our service and faith in relation to the other. Her poetry book "From Dreams, Through Wrestlings, To Fulfillment" takes you on a journey of beauty, faith, fun, love and service. Other than poetry, Jennifer is passionate about traveling and serving children and families in disadvantaged communities. In Jennifer's spare time, she enjoys volunteering, engaging in interfaith activities, travelling, spending time with friends, watching CNN, the WE Channel or WWE Wrestling and cheering for UVA and Philadelphia sports teams. Jennifer currently resides in Alexandria, Virginia.


---
"In life you're gonna lose somethings, but the greatest thing is losing your fear." Jennifer C.W. Gillyard

~ Enter in & Enjoy!